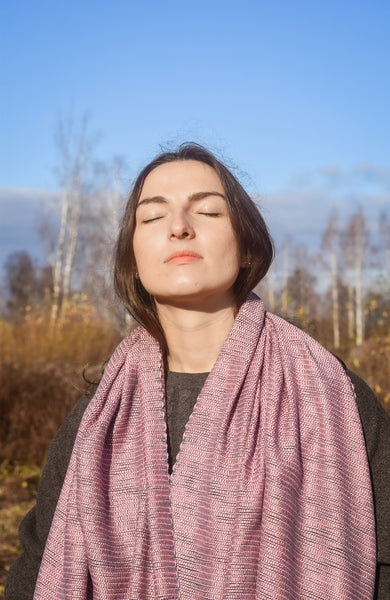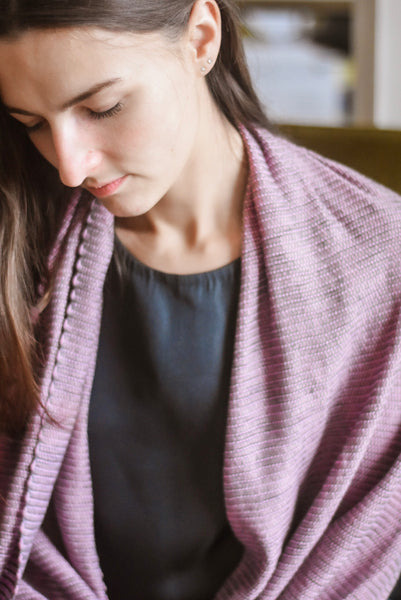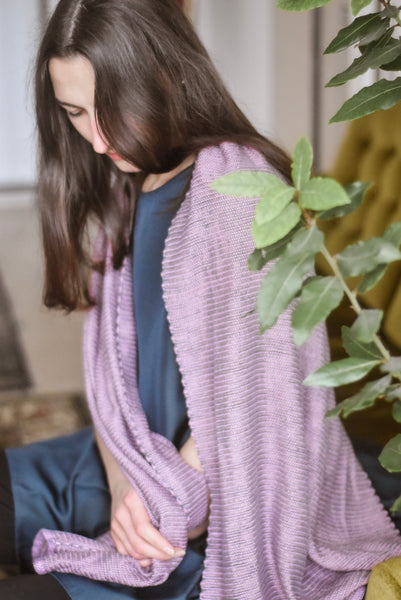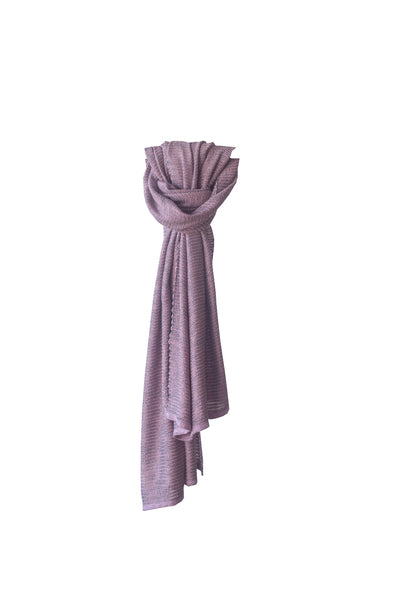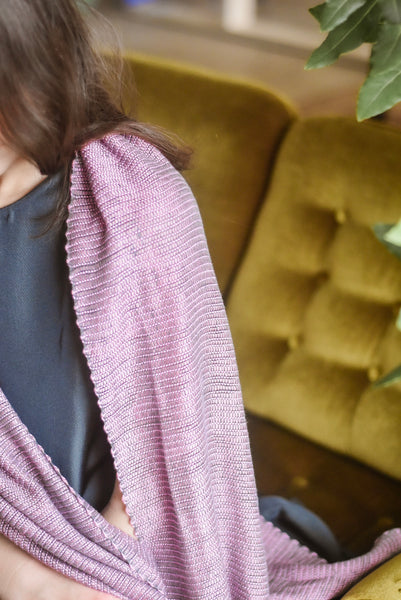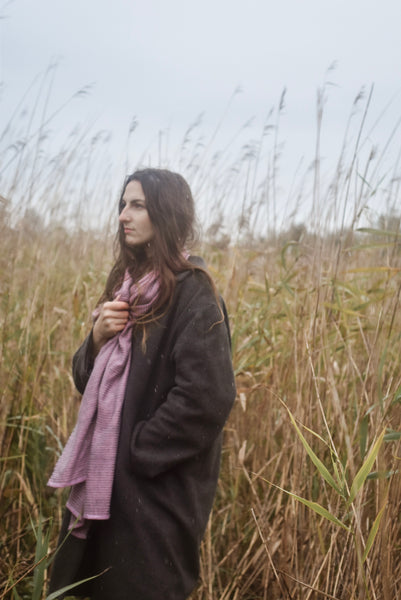 VUUVEN
Plant-based scarf Wild Blossom
VUUVEN Plant Based scarves collection is inspired by taking care for the nature and humankind. This collection is made from 100 % natural plant-based fibers and threads - linen, lyocell (Tencel) and bamboo wool. They're super soft and gentle for skin and touch, and because they're natural, they will keep you warm in cooler days.
Light and elegant - these scarves are designed to be worn daily and also for very special occasions. 
100% handwoven on hand looms
designed and weaved by founder and weaver of VUUVEN – Kristīne Ķepale
color – raspberry/ wild pink
fabric – lyocell(Tencel) 60%, 

linen 20%, bamboo wool 20%

size - 60x180 cm

softened with anti-allergic softener
Washing instruction recomendation - we reccomend gentle hand washing (https://www.vuuven.lv/blogs/news/vuuven-tekstilizstradajumu-kopsanas-rekomendacija)
Let's look what fibers are in the composition:
Linen - This material has unique properties - it's fiber is tight and durable yet the material obtained from it is light, air permeable. Linen has anti-allergic properties making it all time favorite when manufacturing clothing. It easily absorbs liquid and because it is a natural fiber, dries quickly as well. From the beginning, linen fiber is a little bit hard, woody, but with using and washing it becomes windy, silky and pleasant on touch
Bamboo thread - The bamboo plant is fast growing, highly sustainable and is naturally organic. It does not require replanting after harvest but will regenerate from its rhizome root structure. Bamboo improves soil quality and helps to rebuild eroded soil. When processed into fiber or yarn mechanically-processed bamboo requires no chemicals harmful to workers or the environment and maintains its inherently anti-bacterial properties. Environmentally friendly, bamboo-based fabrics have a luxurious softness often compared with cashmere.  
Lyocell (TENCEL®) -TENCEL™ branded lyocell and modal fibers are produced by environmentally responsible processes from the sustainably sourced natural raw material wood. Lyocell is a pioneer in the sustainable textiles industry, known as a more sustainable version of viscose. Lyocell is derived from forested wood (mainly eucalyptus trees), and an overall majority of our Lyocell is sourced from sustainable forestry (FSC-certified - which guarantees responsible felling and replanting of the trees). Most of our Lyocell is made by the Austrian producer Lenzing and is called Tencel™ Lyocell.
LYOCELL IS SUSTAINABLE - The production is made in a closed loop process, meaning 99% of all chemicals and water is recycled instead of being released into the environment. The fibers are certified as compostable and biodegradable, and can therefore fully revert back to nature. There's also a lot less water and land needed in production compared to the production of cotton, for example. The result is a beautiful material that's soft, breathable, and durable.